Core Classes are offered on Sunday mornings for church members and visitors. The purpose of these classes is to help us understand specific topics and truths about theology, history, ministry, and the Christian life.
Previous Core Classes
Our previous core classes are listed below. We pray they help you as you follow Jesus and make disciples.
A 13-week overview of Church History, from the churches in the New Testament until today, led by Mark Donald and Evan Thibodeau.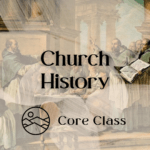 An overview and practical guide to personal evangelism and evangelism in the life of the church.
Introduction to the Course | Audio
Why do we share the Great News?
What is the Gospel? | Audio
Sharing the Great News – Part 1 & 2 | Audio
Sharing the Great News – Part 3 | Audio
Sharing the Great News – Part 4 | Audio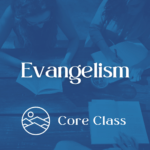 A 10-week overview of the 39 Old Testament books, led by Michael Abraham and Mark Donald.
An overview of God's purpose and biblical methods for parenting, led by Brian Parks and Nisin Mathew.
Parenting Panel Discussion | Audio
Other Teachings & Classes
Here we will link audio from select teachings, classes, and studies.